WE DO CONCRETE THE TEXAS WAY
Concrete Contractor in Corpus Christi, TX
We offer concrete services for commercial, residential, and industrial clients throughout the Corpus Christi area and the extended South Texas region. Since the company was established, we have managed to maintain outstanding value in our Corpus Christi concrete services.
Our services and specialties include:
Concrete Foundations & Slabs
Concrete Driveways
Concrete Patios
Concrete Pools & Decks
Concrete Walkways & Steps
Concrete Garage Flooring
Stamped Concrete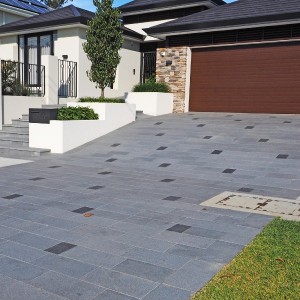 They help make your home's first impression – shouldn't they be perfect? We build neat, attractive driveways meant to last.
Ensure that everything is built on solid, level ground. Whether you need to lay a new foundation, repair foundation damage, or strengthen your structure, we're here!
Just because it's technically outside of your living space doesn't mean you can just leave it be. We build durable, easy-to-clean garage floors.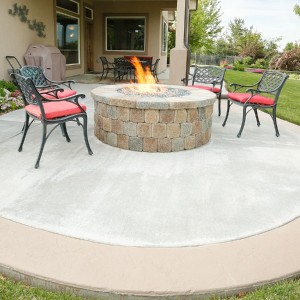 Your little outdoors corner should provide the perfect scenery for relaxation. We do custom patio remodels, repairs, and maintenance.
Do you have a specific project in mind? We can handle anything concrete related. Give us a call to discuss your project.
Tell Us About Your Concrete Requirements
Schedule A Free On-Site Consultation For The Best Results
Our Full Faith Quotes Are Always Free & Honored For 30 Days
Concrete Contractor Corpus Christi, TX
For such a utilitarian part of your house, your driveway is very exposed! It is there for you as you welcome every visitor – and there are many ways to improve it!
From crack repairs to installing completely new custom finishes that can resist heavy traffic, concrete offers many ways to improve your driveway.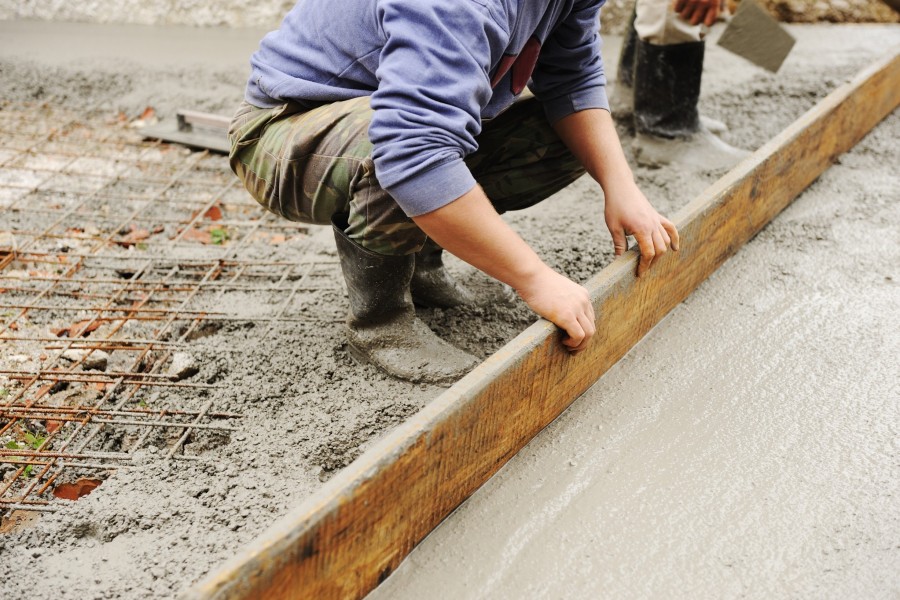 Your home is only as strong as its foundations. Any problem in that area can create bowed walls, ever-growing cracks, and even structural instability.
Repairing can be complex and costly, but we know the most efficient and least invasive techniques for foundation and slab repairs.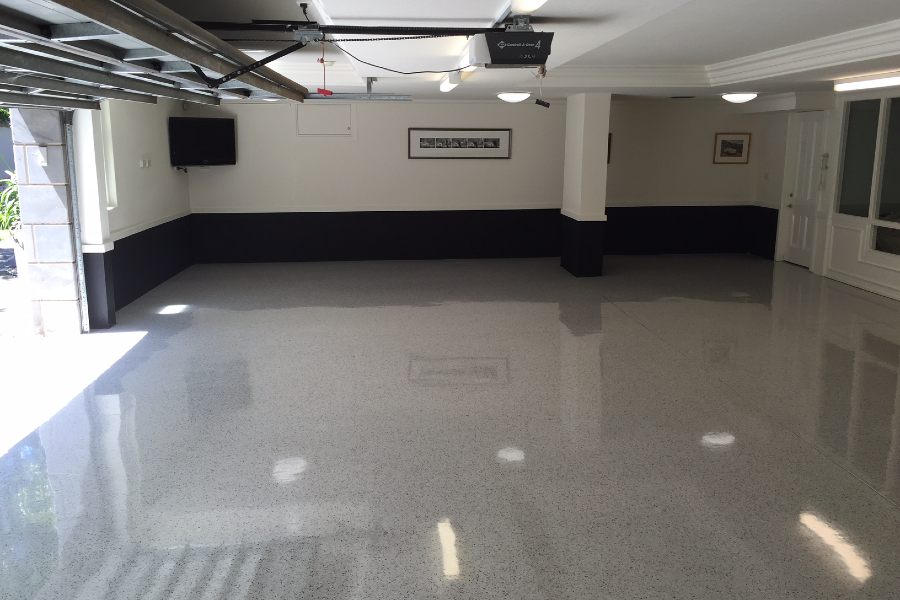 Whether you are using it for storage, to secure your vehicle, or are hiding a small man-cave or game room in the garage, a garage floor is much more complex than it seems.
You want it sturdy, you want it easy to clean, and you want it dry. We know how to make it happen!
Your patio and garden is not just "the outdoors": it is a part of your home. In order to take advantage of all the potential a patio has to offer, it needs a smart deck or structure – one that's equally inviting and protected from the elements. Learn more about our patio options here.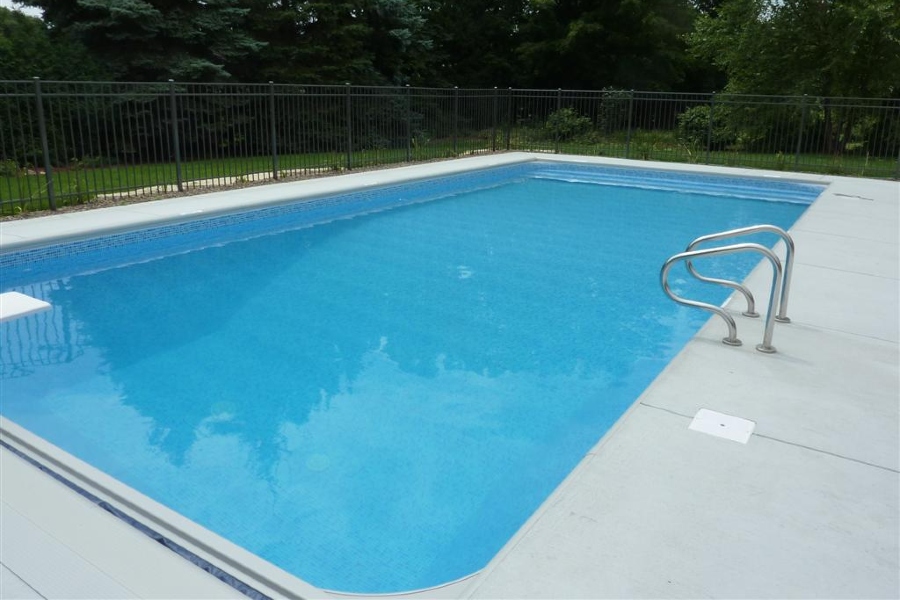 Whether you want it as your kids' private recreation space or for your own relaxation, there's a lot going on in a pool deck. As a fun, stress-free zone, it should be beautiful and easy to maintain. We work with a variety of pool concepts and can design, build, and implement custom decks for all tastes.
Small cracks or broken sections in your roof can damage your curb appeal and your home's value. And botched repair jobs can be almost as bad!
We are experts in making near-invisible patches and well-integrated repairs in your walls, roof, and slabs.
An often ignored customization option, stamped concrete can quickly add character to your home's indoors and outdoors alike. Unique textures, resilient materials, and even anti-slip security features are all available.
Whether you simply need to repair a rail or build a complete new staircase, walkways and stairs are serious business. Installing, repairing, and improving stairs can easily save a life, as well as seamlessly beautify a room!
Necessary as they are, they should never become "dead space." We can help you find the most balanced and efficient placement for your stairs and walkways.
We Provide Free Estimates
Have a question? Want to talk to someone? Ready for a quote?
We provide stamped concrete services in the Corpus Christi area. What is stamped concrete?
In providing this service, a rigorous process of pouring concrete on parking lots, driveways, patios, and walkways is followed by the addition of pigment, texture, and patterns before the concrete is fully dry. An upcoming trend in commercial and residential projects, stamped concrete can increase the aesthetics of a place by giving it a look of brick, pavers, or cobblestones. An exciting and beautiful print will emerge from the final product.
Why might you want to choose stamped concrete over other options?
Depending on how you want to set up your areas and where you leave, original surface materials like brick, pavers, and cobblestone may not give you the best option. For example, if you'll be remodeling an uneven surface but still want to lay everything in a structured and flat pattern, bricks, pavers and cobblestones will spread out as time goes by. Stamped concrete will give you the structured and flat surface you are aiming to achieve.
Stamped concrete gives you a wide array of benefits that some original surface materials may lack. Some of these benefits include:
Highly Economical: Affordability is your greatest friend when running on a budget. The lower price range of stamped concrete compared to
bricks, tiles, or stone makes it a favorite choice, especially when laid down to cover large areas like walkways, driveways, pool decks, and patios. Stamped concrete gives you a very cost-effective option.
Durability: Made of weather-resistant material, stamped concrete is not only economical but also durable. It can handle the extreme weather in Corpus Christi, including hot and cold weather or they rainy season without depreciating in n value for years. Concrete driveways can stay in good shape for 25 to 35 years without any major maintenance work needed.
Low Maintenance: With no seams, grouts, or gaps, stamped concrete has a reduced vulnerability to damage. Combined with the ease of cleaning, this material will give you an easy time as far as maintenance is concerned. By simply using a stiff brush and a hose to scrub the surface and applying any basic concrete sealer for another layer of protection, your driveway or other surface can endure rain, sleet, cold temperatures, and ice.
Versatile Concrete for any Look: The textures of imprinted concrete can give you a realist appearance of some of the most premium building materials. The creative options provided by stamped concrete make it a popular choice for outdoor pavement materials. With patterns such as wood, slate, tile, stone, brick, and flagstone available, stamped concrete applications will help you achieve any look you want.
Concrete stamping remains one of the top low-cost options we provide for Corpus Christi businesses and homeowners alike. Call us to get stamped concrete services that combine the durability and strength of concrete with the natural aesthetics of paving. Our stamped concrete installations are sure to be an investment in elegance.
High-quality concrete driveways are one of our main specialties for residential and commercial properties in Corpus Christi.
Why Concrete Driveways are the Way to Go
The easy maintenance and outstanding quality of concrete makes its use for making driveways an economic solution. The popularity of concrete driveways has increased significantly recently with various decorative options also available. With a keen ability to match your house or building's design, concrete driveways can add a touch of class to your property. The ability to add any pattern or color eliminates the plain gray driveway synonyms of old times as stylish driveways can now be made out of concrete.
Benefits of a concrete driveway include:
Low Maintenance: You will only have to perform occasional cleaning to keep your driveway at its best.
Longer Lifetime: You can enjoy a concrete driveway for decades. Compared to asphalt driveways, concrete driveways will last not less than two times longer.
Save Energy: The reflective surface of concrete makes it quite bright when reflecting light. Thus, you will need less lighting for your driveway. Save big on energy with concrete driveways.
Renewable Material: In the age of corporate sustainability and environmental awareness, this property of concrete driveways is an added advantage. Made from sustainable sources such as natural rock, water, and cement, concrete driveways will give you the peace of mind that you have contributed toward environmental sustainability.
Recyclable: If it ever needs to be replaced or removed, concrete can be crushed and recycled.
Installing a Concrete Driveway
We will install your concrete driveway while making sure that it performs for years and looks good throughout its lifetime. Reliable knowledge, extensive experience, and expert craftsmanship make an outstanding team out of our personnel. We are aware of what is important to you and make sure that you get it with our exquisite installation. Our steps to installing a perfect driveway include:
Proper preparation of subgrade
Right mixing of concrete
Proper placement of joints
Reinforcement
Proper measurement of concrete thickness
Proper drainage
Proper finish
To add a personal touch to your driveway, we do driveway concrete stamping to ensure that your driveway looks awesome for years. Other than stamped driveways, come to us for driveway concrete staining, among other special services.
The affordability of our fully stamped concrete driveways is a major attraction to Corpus Christi residential and commercial clients compared to alternatives, such as brickwork with the same benefits.
With years of installing and repairing concrete driveways, we can comfortably rely on our experience while also enhancing our services with groundbreaking technology to give you the concrete driveway of your dreams.
Concrete Foundations & Slabs
We are Corpus Christi's trusted contracts for concrete foundations and slabs. A stable structure must begin with a quality concrete foundation and slab.
Why you Need Concrete Foundations and Slabs
Damage to the foundation of your residential or commercial building is a major cause of cracked concrete that can develop into devastating damages to the whole structure. Carefully laying foundations and slabs protects you from ever worrying about these quality issues. Our concrete experts are knowledgeable and experienced in cases of foundation damage and have perfected the art of laying concrete foundations and slabs to begin the construction process with a higher standard of artistry.
Our foundations and slabs begin and end according to a very definite process, which includes the following steps:
Excavation or demolition
Proper footings of the area
Proper construction of insulated concrete walls
Proper laying of slabs
Waterproofing and drain tile
The outcome of the whole process, starting with excavation, is a job site that is ready for carpenters. With each concrete foundation and slab project, we ensure that your project meets the required accuracy with the greatest efficiency.
We provide you with concrete patio solutions that guarantee value for your money.
We focus on getting the design right as the first important step in giving you the patio you desire. The right design is vital for creating not only a functional but attractive outside living area for your home. With the right design, we will help you create a useable and versatile patio you can be proud of for years.
Two important questions when creating your patio are:
How do you want to use your patio?
How much space do you have to work with?
After deciding on the size and shape, we will help you make a decision on the type of materials you will need for your concrete patio. Different surface options are in our portfolio, from which you can select one that suits your needs.
Surface options for your concrete patio include:
Stained concrete
Stamped concrete
Exposed concrete
Colored concrete
Engraved concrete
Stenciled concrete
Benefits of Concrete Patios
Most patios traditionally consisted of hard material, such as stone, brick, and concrete before wood decks became stylish a few decades ago. Now, Corpus Christi homeowners are rediscovering the benefits of concrete, including:
Durability: The ability of concrete to stand up to a range of weather conditions without staining or fading makes it a popular choice for patios.
Low Maintenance: Compared to a wood patio, the concrete option for your patio does not need resealing or staining. Concrete patios also don't have joints that must be sand-filled unlike paving stones to prevent grass or weeds growing between them.
Versatility: The design versatility of stenciling and stamping tools and concrete coloring makes each concrete patio unique. The endless design options for concrete patios make it easy to customize your patio.
Environmentally Friendly: You will save lumber and trees by using concrete instead of wood for your patios. You will also not need solvent-based wood stain or sealers with concrete patios, hence increasing their environmental sustainability.
Cost-Effective: For a fraction of the cost of other materials, such as paving bricks, concrete patios can be used to produce attractive outcomes. The low maintenance and high durability increases the value of concrete patios.
Concrete Pools & Decks Replacement
We provide excellent concrete pools and decks services to the entire Corpus Christi area. Our experienced professionals can help you enjoy your pool for years without damages and repairs.
Why Call for Concrete Pools and Decks Replacement Services
Harsh weather conditions, such as hard freezes, can create cracks on the concrete decking of your pool. Cracks can be caused by water that seeps under the concrete. Despite the durability of concrete pools and decks, breaks and cracks can begin showing up after years of using these facilities and extreme weather exposure. Call us to discuss replacement services for your concrete pools and decks and to get a free quote for any of your project. We will help you choose from our wide selection of materials.
With reliable and prompt concrete pool and deck construction services, combined with excellent customer service, we are able to work with you to complete your concrete pool and deck construction or replacement perfectly.
Concrete Walkways and Steps
We provide concrete walkways and steps of the highest quality through industrial and commercial areas, as well as neighborhoods.
Why You Should Consider Concrete Walkways and Steps
Walkways and steps provide helpful paths around your home and greenbelt trails, gardens, parks and high-traffic areas. They are exceptionally useful in
helping to keep people along certain paths when keeping traffic off home or public landscape areas.
Options for Walkways and Steps
Concrete walkways and steps can be stamped or stained to various colors to give your home a unique design that makes it look extra special. We provide walkways and steps that are masterfully crafted. A mix of professionalism and creativity from our team results in durable and artistic walkways and steps that will make your home or commercial building stand out.
We are aware that even the best cleaning may leave your garage dusty and looking grim. With the polished concrete garage flooring services that our team provides, your garage floor will have an improved appearance, as well as durability.
After carefully laying the concrete floor on your garage, we conduct concrete grinding and polishing to make the entire floor denser while also sealing any pores to ensure that the floor is water-resistant. The additional services also make sure that the concrete floor is long-lasting.
Our concrete garage flooring services extend from residential to commercial applications. It serves as a good solution for Corpus Christi basements and garages as well as shop and warehouse flooring. Using a multi-step approach for concrete flooring in your garage, we are able to escape the common garage flooring synonymous for looking cold and sterile. Customizing the color, polish, and pattern to include graphics, logos, and other adjustments will give your garage floor a unique look. The concrete garage follow combines all this with cost-efficiency, making it an ideal solution.
Areas for applying concrete garage flooring include:
Restaurants
Retail stores
Hotels
Office buildings
Warehouses
Residential homes
Museums
Fire stations
Give us a call today to receive a free quote and consultation anywhere in Corpus Christi!
Concrete is all around us and well-poured concrete can be not just a great functional piece but also aesthetically pleasing for your Corpus Christi, TX home! With Corpus Christi Concrete Paving, our team is ready to think outside of the box when it comes to pouring your concrete for residential, commercial, and industrial projects. 
Our team of licensed and insured concrete contractors can pour your new driveway, foundation, slab, patio, or garage floor and still stick to your timetable. Each project and home is unique and getting the concrete poured right is crucial to the success and functionality of your home and design. 
Corpus Christi Concrete Paving is a leading company in the field and we've been doing this work for years. Look through our portfolio of past projects to get an idea for your new set-up or re-designing your existing area. We're here to make your home and outdoor areas look great and serve the appropriate function with ease! 
With years of experience behind us, we'll be sure to keep you in the loop with each step of the process so you'll be sure to have all the input necessary. Each home and project is unique and we keep this in mind as we go through and create a plan that will benefit you and your family. 
Primary Services We Offer
Whatever concrete you're pouring or paving, we've got you covered! 
Our biggest specialties are for driveways, foundations, and slabs. A new concrete driveway can completely change the curb appeal of a home and our driveways are functional as well as aesthetically pleasing! Your foundation or slab keeps your home on level, steady ground and we ensure that all of our concrete foundations and slabs stand the test of time. 
A quality garage floor is a thing of beauty and as a high-quality concrete contractor in Corpus Christi, TX can be hard to find. Our team provides the best in service and your satisfaction is our highest priority. We'll have your garage floor looking great and ready for your next big project or as a safe space for your sports car in no time! 
We also build patios, pools and pool decks, create stamped concrete as well as repairs and patchwork for your current and existing concrete. All of these services are accomplished by our licensed and professional team and as your first choice in concrete companies in Corpus Christi, we want you to be totally satisfied with all of our projects. Your driveway, patio, or pool deck is sure to wow your guests when you have us take care of the hard work for you! 
No matter what your project may be, we want to be your concrete driveway contractor in Corpus Christi! We'll make sure you're in the loop from the start so regardless of the service we provide for you, you'll have a finished and beautiful outdoor or indoor space. Corpus Christi Paving Contractors is ready for your call so we can start on your next concrete paving project! 
Corpus Christi is a beautiful city along the coast here in Texas and beautiful cities like ours deserve a team of concrete contractors who understands the aesthetic appeal of your home and the surrounding area. Homes in this part of the country face issues that are unique when compared to the rest of the states. Let our team take care of your project! 
We've been part of the Corpus Christi community for years and our team members understand what it takes to create a space that will be functional and well-designed in this specific area. Your pool deck in the city or surrounding areas like Kingsville or Rockport deserves special treatment! With our deep understanding of the climate, earth, and materials in the area, we can create something that will wow and impress you!
Rather than settle for a concrete contractor in Corpus Christi that doesn't know the area, let us handle your next project. You'll be able to rest easy knowing our local team with years of experience in this area of the world is on the job.
Our area of coverage doesn't end at the Corpus Christi city limits though! If you're in any of the surrounding areas like Aransas Pass, Riviera, or Alice, we'll bring our expertise and knowledge to you. We bring our team and tools on the road to create your perfect space in your backyard.
Concrete can be a tricky substance to get right and when you decide to go with concrete companies that don't have the same level of knowledge as we do, you might end up with cracks, uneven places, and rough patches. All of our concrete contractors know the ins and outs of this business and we strive to make sure each project is completed to your satisfaction. 
In addition to creating a plan that matches your home's aesthetic and provides functional space, we work hard to finish your project on time. This frees up your home and your time to focus on other things. 
Every area of your home can be impacted by installing or repairing the concrete and doing it correctly the first time. No need to worry about cracks or crumbling concrete when you invest in our services! Everything we do will last for years while retaining its beauty and functionality throughout the time and uses. 
Our service area is expansive and regardless of whether you need driveway concrete services or a great concrete contractor in Corpus Christi, Texas, our team is ready to help out. Being able to rely on your contracting team is crucial and we have years of experience creating beautiful concrete structures that will show our dedication to our craft. 
Give us a call in or around Corpus Christi to create your next great space, indoors or outdoors! We'll have your patio, driveway, garage, or foundation looking sharp and ready for your enjoyment in no time! 
Corpus Christi Concrete Paving
Monday-Friday: 7 AM – 6 PM
Saturday & Sunday: 8 AM – 4 PM
4413 Bonner Dr Corpus Christi, TX 78411